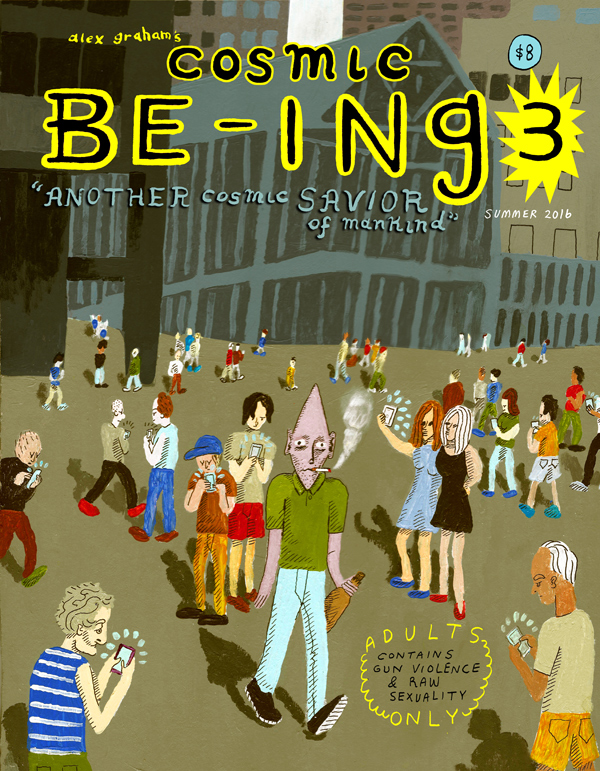 $8
A galactic being, in love with humanity, manifests on Earth in order to save the human race. But one stroll down the 16th Street Mall leaves him totally grossed out!
Themes: The Golden Age of Technology, modern life, distraction, alienation, loneliness, philosophy, paranormal, dystopia, redemption, Denver.
48 pages, color cover, black and white inside. SELF PUBLISHED.